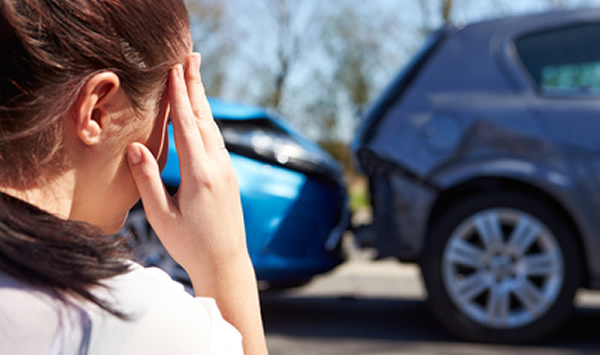 Hire A Washington Twp. Car Accident Lawyer to Handle Your Claim
When you or a friend has been a victim of an auto accident, do not hesitate to contact our knowledgeable auto accident attorneys at Thomas, Garvey & McKenna, PLLC.
Your insurance providers in most cases won't explain benefits which you're qualified to receive,  but you're entitled to your no-fault policy benefits regardless of who was at fault in the accident.  However, there is a short time frame for individuals to pursue these benefits.  A Washington Twp. car accident lawyer can let you know about all of these time limits and show you how to get the compensation which you are entitled to.
No-fault benefits from your insurance company can cover 85% from your entire salary before the car accident, medical expenses and replacement costs for up to 3 years. What are replacement costs? This covers up to $20 each day for you to pay somebody to complete duties you might not be able to do, because of your auto accident.  If you are injured, you may require help with housecleaning, laundry or running errands.
In an effort to make certain you receive your no-fault benefits,our experienced auto accident attorneys completely research all of the contributing causes of the accident. Such as, drivers who might have been preoccupied or not being attentive, breaking state laws, or  impairment of the at fault driver. We are able to examine these matters as you are recuperating from the accident.
No-fault benefits are paid by your insurance company no matter who was at fault. However anyone dealing with critical injuries a result of the accident and the other driver was responsible, we  can file a 3rd party claim  against the at-fault driver's insurance company. This would be an independent claim from your own insurance provider.
Our automobile accident attorneys are also experienced in cases having to do with government and public transit vehicles including mail trucks and military vehicles. However, time is critical so it's crucial that you take steps in a timely manner to protect your rights!
Hire A Washington Twp. Car Accident Lawyer to Handle Your Claim
Contact Thomas, Garvey & McKenna, PLLC to set up a meeting with a Washington Twp. car accident lawyer. Let our attorneys support you during the challenging times and go after the benefits you are eligible for. We are available throughout regular business hours and can schedule appointments for evenings and weekends and have a no fee if no recovery policy.  This means you don't pay anything unless we obtain compensation for you.
Contact a Washington Twp.  Car Accident Lawyer: 586.779.7813