Under Michigan's No-fault law, policy holders that have suffered injuries due to an auto accident are entitled to a host of benefits. These benefits are called personal injury protection benefits or PIP no-fault benefits. You are entitled to your PIP benefits even if you were responsible for the accident.
There is however very limited time for you to obtain these benefits and certain requirements that must be met. The problem is most insurance providers are not forthcoming about deadlines, requirements or details of what is included in your benefits. In fact, they are going to do everything they can to prevent you from collecting compensation. Your first step in filing an auto insurance claim should be calling a knowledgeable Eastpointe auto accident attorney at Thomas, Garvey & McKenna, PLLC.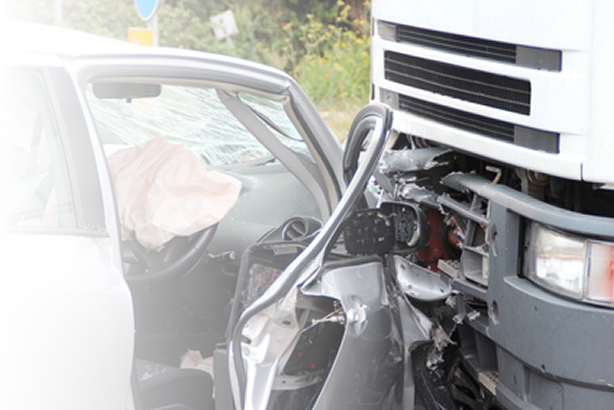 An Eastpointe auto accident attorney carefully investigates all the contributing factors of the auto accident to make sure there is nothing preventing you from obtaining your PIP benefits. We also inform you of all deadlines and help you prepare for these deadlines. We can explain personal injury protection coverage in detail and make you aware of benefits that you didn't even know you were eligible for.  Remember your insurance company may not come right out with certain information and legally they do not have to.
For example, PIP benefits include medical expenses related to the accident for the rest of your life. Most people don't know that these medical expenses include in-home 24 hour attendant care. So let's say you are critically injured and you can no longer dress yourself, cook meals or make decisions such as do banking or pay bills. Your personal injury protection coverage will pay for 24 hour in-home care.  If you are lucky enough to have a relative or someone you know take care of you, they still will be paid at a commercial rate. Just because someone is a family member does not mean they get paid any less to take care of you after the accident.
In addition to medical bills and attendant care, PIP benefits include household replacement services. If you cannot do things around your home, for instance, laundry, cleaning, or mowing the lawn, PIP benefits will cover $20 a day to pay someone to do these things. Again, even if this person is a friend or family member they still will be compensated. Household replacement services is separate from attendant care.
Finally, PIP benefits cover lost wages for up to 3 years which includes 85 percent of your gross salary. If you need wage loss benefits for longer than 3 years, you can file a third-party personal injury lawsuit against the other drivers insurance provider. We will cover that next.
So that is an overview of what your PIP no-fault benefits cover. Lost wages, household services and medical expenses to include attendant care.  Remember you apply for your PIP benefits from your own insurance company and you are eligible for these benefits even if you were at fault.
What about third-party personal injury claims against the other drivers insurance company?
If you are dealing with injuries a result of the accident and the other driver was at fault, an Eastpointe auto accident attorney can handle claims against the at-fault driver's insurance company. This is a different claim from your own insurance company.
However, in order to to file a third-party lawsuit the other driver must be at fault and your injuries must be substantial. As mentioned earlier, a claim against the other motorist's insurance can cover excess lost wages. They also will cover damages that are non-economical.
Do You Need to Hire an Eastpointe Auto Accident Attorney ?
For more information on filing auto insurance claims, call Thomas, Garvey & McKenna, PLLC right away to set up an appointment with an Eastpointe auto accident attorney. Allow us to help you through the tough times and seek the insurance benefits you have been paying for all these years. We are available throughout regular business hours and can take evening and weekend appointments. Remember, time is critical and it is extremely important that you take action as soon as possible.
Hire an Eastpointe Auto Accident Attorney by Calling: 586.779.7813