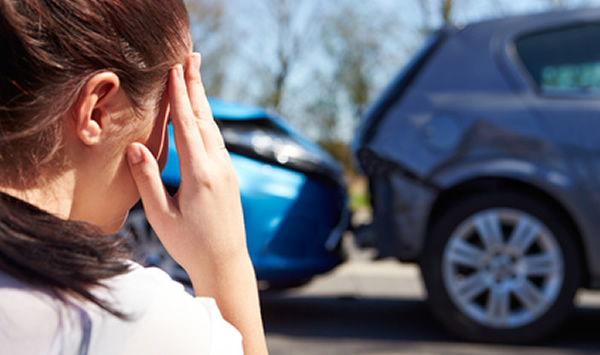 Need a Mt Clemens Auto Accident Lawyer?
In the event you or a family member has been involved in an automobile accident, do not hesitate to contact our experienced Mt Clemens auto accident lawyers at Thomas, Garvey & McKenna, PLLC.
You're qualified to receive your no-fault policy benefits but there is very limited time for you to obtain these benefits. Insurance providers are not always up-front in regards to which benefits you're eligible for,  or the time-frame which you are able to make your claim. An auto accident attorney can give an explanation of all deadlines and inform you of what your no-fault benefits really include. We help you understand Michigan's complex no-fault laws when the insurance companies won't. We then help you negotiate with your insurance provider and go after the benefits that you have been paying premiums on all along.
Your no-fault benefits include 85 percent of your entire salary before the automobile accident, medical expenses, and household replacement services.  Household replacement services enable you to pay $20 each day for an individual to carry out tasks you may not be able to, due to your motor vehicle accident. So if you are not able to maintain your home you can pay someone else to do so, even if they are a friend or family member.
One benefit that insurance companies are not always forthcoming about is what's included in medical expenses.  Many policy holders think that medical coverage just means doctor bills. What you may not know is that your PIP benefits cover attendant care at a market rate. If you are critically injured or suffering from a brain injury and your judgement is impaired, your insurance company has to pay for 24-hour in-home attendant care. This attendant care can come from a family member and they still need to be paid a commercial rate.
A Mt Clemens Auto Accident Lawyer can give you knowledge and understanding of the benefits you are entitled to. Our goal is to make sure you receive the compensation you deserve. This is not however the goal of your insurance company.
For anyone suffering with major injuries from the auto accident and the other driver was responsible, we also work on claims against the at-fault driver's insurance company. This would be a separate claim from your insurance company.
Do You Need a Mt Clemens Auto Accident Lawyer?
It is crucial to talk to an attorney that is experienced in auto law when pursing benefits from your insurance company. Call Thomas, Garvey & McKenna, PLLC to set up a consultation with one of our lawyers. Don't become a victim for a second time. We are available during regular business hours and can schedule appointments for evenings and weekends. We have a no fee if no recovery program and we do not charge for consultations.
Mt Clemens Auto Accident Lawyers, Thomas, Garvey & McKenna, PLLC – 586-779-7810