Robert F. Garvey – Protecting Your Legal Rights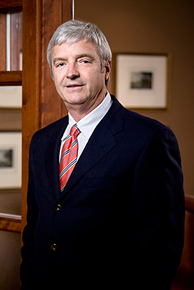 B
ob Garvey is a trial lawyer specializing in major injury and wrongful death cases. Because of Bob's success in trial situations, insurance companies are far more likely to be "fair" with his clients during settlement negotiations. This has resulted in higher settlement offers, earlier in the process. Lawyers without a successful "track record" are at a significant disadvantage when it comes to settlement.
Nearly all of Mr. Garvey's clients come to him by way of referral from other lawyers or previous clients. This is a testament to the fact that the legal and lay communities recognize the advantages he brings to the litigaiton process.
He has represented clients throughout the State of Michigan and nationally. Mr. Garvey is President of the law firm Thomas, Garvey, & Garvey, PLLC. A firm that has recovered over $167 million in verdicts and settlements in serious injury and wrongful death claims.
Aggressive and Highly Respected
Trial Tested Success
Proven Results
Read More about Mr. Garvey
dbusiness has recognized Mr. Garvey as one of the "Best Lawyers" in Southeastern Michigan.

In 2010 this national publication identified Mr. Garvey as one of the top 100 Michigan lawyers. To be included in "Super Lawyers" an attorney must be nominated by other lawyers. Factors considered in evaluating lawyers for this honor include experience, verdicts and settlements and honors and awards.
Mr. Garvey is identified in this publication as one of "The Best Lawyers in America". Best Lawyers is the oldest and most respected peer review publication in the legal profession. For over 25 years they have helped lawyers and clients find "outstanding attorneys" by interviewing other lawyers in the community who confidentially evaluate their professional peers.